10 Ways to Help a Grieving Mom
June 19, 2019
How can I help?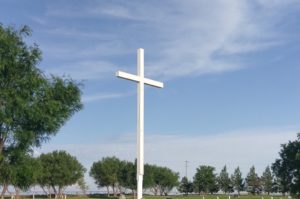 A woman sat beside the casket of her son. Her eyes told the story of her heart. Pools of sorrow reflected in her tired face. The weight of loss settled on her shoulders, making it difficult to stand up straight. She tried to talk to everyone, but it took everything she had to just be there. "How can we help her?" people whispered to each other.
"If you need anything, just let me know." The sincere statement came from a friend, but I am fairly certain the grieving mom will never say what she needs. Why? Because she doesn't have any idea what could possibly make her feel better.
Over the last several years, as I speak at women's retreats and church services, I'm often asked the same question. "What did people do for you that really helped?"
Today, I'm going to attempt to answer that question. Here are ten ways to help a grieving mom.
1) Tell her a story.
Nothing brings more joy to my heart than to hear a story about my children. This has not lessened as time has gone by. In fact, I would say it has even increased. I love to know people still remember them and think about them.
Write down the story so it can be re-read over and over or tucked in a scrapbook. It doesn't have to be pretty or decorated, unless that fits your personality. The story is what matters.
2) Talk about your children and let her respond with a story of her own.
After the accident, people would start to talk about something their child said or did and then they would look at me and hang their head and apologize. I honestly wanted to hear their story. It made me feel like I could still be a part of life. My own life felt empty, so at least I could listen in to theirs.
Besides that, imagine what it's like when no one around you knows what to say. The silence becomes deafening and awkward.
It was a long time before I wanted to add to the conversation myself. But when I finally did respond with a story of my own children, the room went silent again. That frustrated me. I wanted to be able to talk about them without feeling all the oxygen leave the room. If she has the courage to talk about them, join the conversation. Add to the memory, if you can, or just enjoy hearing about it from her heart.
3) Send her notes.
A forward on Facebook can be meaningful or funny, but nothing warms my heart like a personal message. Text, message or an old-fashioned card – any method works fine. It doesn't have to be serious. The fact that you sent it means you care, and that's what matters.
Don't worry if she doesn't respond. It may still be too early for her to have any words at all. Be patient and consistent.
4) Remember the dates.
The calendar on your phone is a helpful tool. Put an event in your phone for your friend's special memory dates. The birthday of her son/daughter and the anniversary of his/her death will be meaningful days to remember. Check on her on those days. Invite her to dinner or a movie. Ask her if she would like to do something special. Notice if she posts something in memory of her child on Facebook and respond to it if she does. Everyone handles these days in their own ways. She may want to be alone, or she may want to be with friends.
I particularly love to talk with my children's friends on those days. It's a special connection that helps me feel my children's love through their friends. I even took a trip near my daughter's 25th birthday to visit several of her friends. I loved every minute of it.  This year, my son would have turned 25. Soon, I will go see his best friend and meet his new baby, named after my son. ?
5) Invite her to do what she used to enjoy.
When death sucks the life out of a mom, it's hard to do anything at all. She may watch television or play games on her phone for hours on end. It's probably her effort to silence the voices in her head or deaden the pain. In addition to that, her energy level may plummet, and decision making can become horrendous. It was hard for me to think anything through well enough to make a decent choice.
More than likely she won't want to be told what to do. I know I didn't. Instead, simply make the invitation. Invite her to do the things you know she used to enjoy. Give her opportunities that are short in duration, with promises to leave if she doesn't want to stay. If you can, bring the activity to her, if that helps her try.
Remember that some of us are introverts and some of us are extroverts. Simply put, an extrovert rejuvenates with people, and an introvert rejuvenates alone. So, carefully consider this. Don't ask an introvert to spend the day with a bunch of people if she already can't manage life. And don't leave an extrovert alone for days on end.
6) Send her pictures of her child from your own camera.
I love seeing new pictures! It's one of the things I miss so much – I can never have a "new" picture to put in the frames. So, when someone brings me a picture I've never seen, it's the closest I can get to having a new picture. What a treasure.
Your friend might need or want help with their collection of pictures. She might want them in scrapbooks, or photo albums. Others might want them scanned and put in a file on their computer. Still others might enjoy a Shutterfly book made, or an old picture framed.
7) Entice her to eat – or stop eating so much.
Everyone is different, but we all need a little help now and then. Some of us stop eating when we are stressed, and others eat everything in sight. Pay attention to what your grieving friend is doing and entice her to do what she needs.
If she is struggling to eat, then bring something by her house for the two of you to share together. Eat with her, encouraging her to eat a few bites. On the other hand, if she is binging, don't bring her food. Bring her something else to do with you which will keep her distracted. Go for a walk together, play cards, plant some flowers. Do something to keep her hands busy.
I can eat nonstop when I'm lonely or sad.
8) Pick her up and take her to church with you.
If it's normal for your friend to go to church, and she has now quit, then she needs your help coming back. For some of us, it's terribly difficult to be the center of attention. Talk with her about it, and then promise to be her guard. Make it as easy as possible. If she needs to arrive late and leave early so she only encounters a few people, then so be it. Step by step she can learn to walk again.
It's an embarrassing thing to completely break down in front of a group of people. This happened to me at a church service a few months after our accident. I left the sanctuary as quickly as possible and ducked in a classroom. A few people followed me and began to pray over me. I was incapable of stopping the sobs that racked my body. But they didn't leave. They prayed and sang. Then stayed until I could breathe again. Those precious people were not afraid of my pain. I needed them desperately, even if it was hard to receive their help.
9) Read the Bible with her.
Find a simple devotion book or Bible study book to do together. Make a regular, standing appointment with your friend. Maybe you will call her every morning at 8 and read a 2-minute devotion to her. Or promise to send it to her every morning when you wake up so she can read it herself.  Perhaps she might even agree to a Tuesday evening visit from you. You could read a chapter of Psalms together and discuss it briefly.
Do anything you can to keep her reading the Bible. It is the source of her life. God will whisper to her through it.
My husband and I had just started a Read Through the Bible plan together a couple of months before he died. Because I wanted to keep my commitment to him, I stayed reading the Bible. This made a priceless impact on my faith.
10) Pray with her.
Remember the story of the four friends who took their friend on a stretcher to see Jesus? They wanted Jesus to make him well. When they got there, there were too many people in the house already, and they couldn't get their friend through the door. So, they got on the roof, dug a hole in it, and let their friend down in front of Jesus! (Luke 5:17-26)
Be that kind of friend. Take her to Jesus. Whatever else you decide to do; prayer is the most vital choice.  I would not have survived without my prayer warriors. God will hear your prayers on her behalf and help her. There will be so many times when she can't pray for herself.  Words won't come. Tears will overtake her. Fear can keep her from facing Him. So, let your love for her drive you to your knees on her behalf. (II Corinthians 1:10-11)
As you pray, God will tell you what to do.
I want to thank all of you who did these things for me. You are priceless to me.
If you would like to read more about my own story, you can do so through my new book, Song of a Wounded Heart. It's available now at Barnes and Noble, or your favorite online bookstore.
---
Comments