Local Bible Study Groups
Mar 8, 2021 - May 3, 2021, Liberal, KS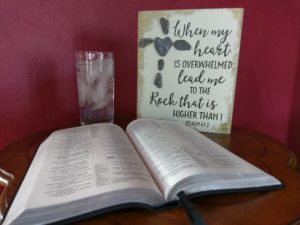 Last year brought many challenges, but one of the blessings that has come out of this difficult time is the desire for people to return to study the Word of God together. We have missed sharing life together, and missed worshipping together. And now we are doing something about it! In my community, I have seen new prayer groups sprout up, and new Bible study groups begin. I'm confident that makes God's heart smile.
It's been a joy to teach the Word of God to two of these groups in my hometown. One of the groups meets on Mondays evenings. They chose to study the life of Mary for 10 weeks together. The group, of both men and women, come from a variety of churches. Meanwhile, another group of friends began the same study on Tuesday mornings. The women rotate who hosts and brings a snack. They laugh and learn together.
Perhaps you would like to do something similar? If you are nearby to where I live, I could lead a short term Bible study for you. Or, you could choose your own material, and follow their study guide. If I can help you get started, please send me an email. I pray that we will see more and more groups of friends gather to study the Word of God! It's the only place we can find the truth in a world of chaos.