First Church of Nazarene
Jul 7, 2019, Liberal, KS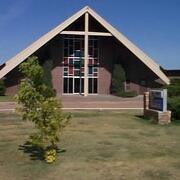 First Church of the Nazarene invites you to join them this Sunday for worship!
July 7, 2019 at 10:30 a.m.
I'll be speaking for the morning worship service at this beautiful church in Liberal, KS. It is located at 2211 Zinnia Lane, across from Good Samaritan Center. I hope you will join us!