First Christian Church
Oct 3, 2021, Liberal, KS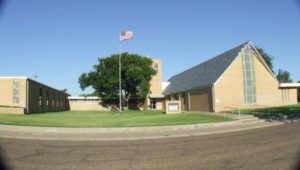 "Moses – Be Still"
Moses left Egypt with about 2 million friends and family. I'm sure they pinched themselves, as they struggled to believe they were finally free of slavery. Nevertheless, the future held great challenge. How could they cross the Red Sea? Where would they find food and water?
The Lord's answer was clear: Be still and watch what God can do.
Come join us this Sunday at First Christian Church at 10:00 a.m. The church is located at 920 N. Jordan (10th and Clay) in Liberal, KS.