First Christian Church
Sep 19, 2021, Liberal, KS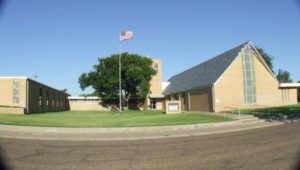 "Moses – Our God is Greater"
This Sunday we will continue our study of the life of Moses with an incredible display of God's power over the gods of Egypt. No matter what is happening in your life – our God is stronger than our enemy.
"You, dear children, are from God and have overcome them, because the one who is in you is greater than the one who is in the world." I John 4:4
Come join us this Sunday at First Christian Church at 10:00 a.m. The church is located at 920 N. Jordan (10th and Clay) in Liberal, KS.