Crossroads Baptist Church
Apr 27, 2019 - Apr 28, 2019, Riley, KS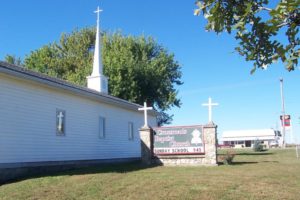 Crossroads Baptist Church announces a weekend of special services! Pastor David VanBebber invited me to speak at the event. We hope you will join us!
Our hearts long to hear from God, and to see Him working in our world. At these services, I will share stories, from present day and from Biblical days, of the interaction of God with His people.
For more information on Crossroads Baptist Church, follow these links to their Facebook page, or website.
When Hope Vanishes
Saturday, April 27
6:30 p.m. Presbyterian Church Annex, 104 Kansas, Riley, KS
Whose Fault is it?
Sunday, April 28
9:00 a.m. Fostoria Baptist Church, 7298 Chestnut, Fostoria, KS
11:00 a.m. Crossroads Baptist Church, 424 N. Main, Riley, KS
What is God up to?
Sunday, April 28
6:30 p.m. Crossroads Baptist Church, 424 N. Main, Riley, KS