First Christian Church
May 29, 2022, Liberal, KS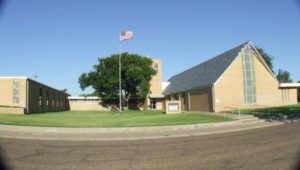 What keeps you away from church? Do other commitments get in the way? Have you just fallen out of the habit? Today is a good day to return. We'd love to see you.
Or, do you fear being overwhelmed with guilt for sins of the past when you walk through the door? Don't be afraid. The Lord is waiting for you there with open arms of forgiveness.  And so are we.
Come join us this Sunday at First Christian Church at 10:00 a.m. The church is located at 920 N. Jordan (10th and Clay) in Liberal, KS.